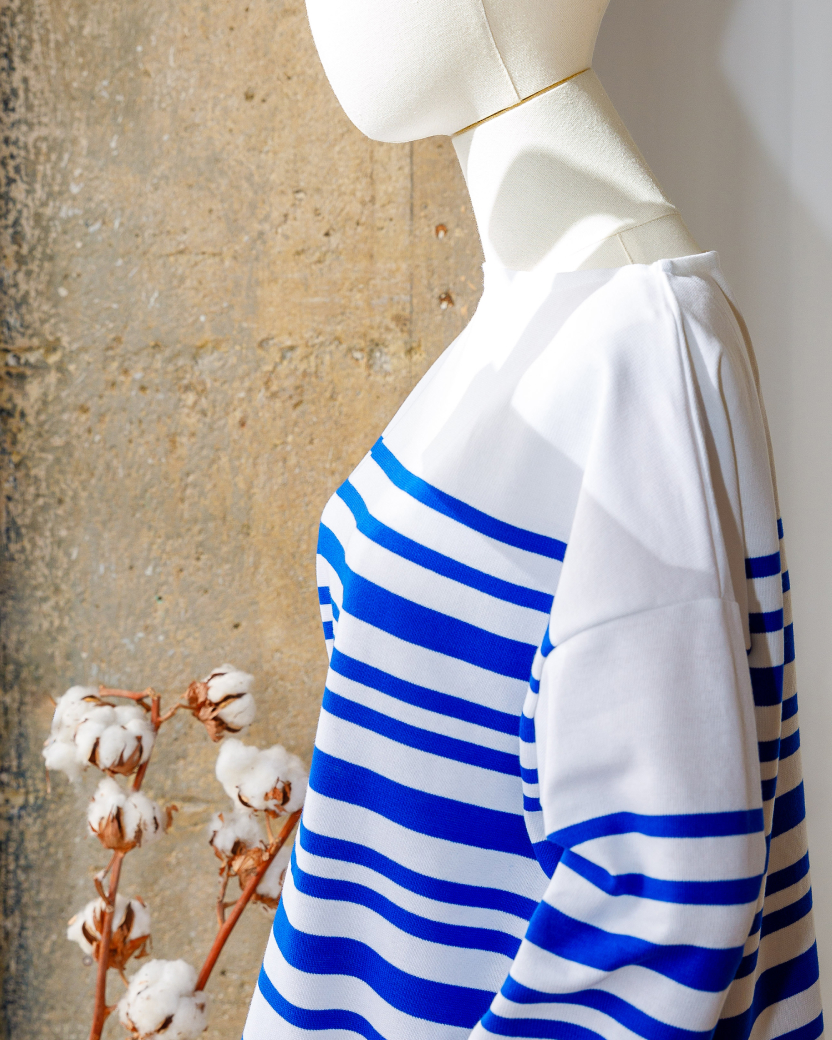 The historic French manufacturer of the genuine marinière
Orcival
since 1939
The Orcival factory was founded in Paris in 1939 and has been based in Lyon since the 1940 exodus. Specialising in genuine French sailors' shirts, still made 100% in France (sailors' shirts + jersey) in its own workshop, it has been supplying the French Navy since the mid-1940s.
It was the first to offer this workwear, previously reserved for sailors, to the general public at the end of the 1950s (outside of haute couture). Worn by celebrities of the time, avant-garde, the brand became the reference of the real marinière internationally in the 2000s, to the point of being chosen by the MoMA in 2017 to represent French know-how.
The marinière is both an everyday and fashionable garment, but it remains timeless because it is timeless.
Today, the marinière is available in many different colours and cottons, in heavy cotton jersey, medium cotton and even jumpers... Orcival also offers accessories made under licence in Japan: shopping bags, jeans...