Brands
Since it was founded in 1905, our boutique has specialised in authentic workwear.
Rooted in know-how and durability, brand selection has always been a key focus for this historic store. As a retailer as well as a manufacturer, A L'Ouvrier is the memory of the truly authentic French workwear brands, as our shop has seen almost all of them come into being.

Today, A l'Ouvrier at its new address "A L'O - 1905 - Paris" is the oldest customer for some French historic manufacturers: Parisian distributor of the Vétra manufacture since the 1930s, and of the Danton brand since the end of the 1940s, the trusted house has also been distributing for several years the historic and iconic brands of the marine world such as Le Glazik, the Quimpéro Breton house, and the Orcival workshop which, through its genuine French marinière, has historically supplied the French navy since the 1940s.

For hard work, precision work, or as an integral part of one's identity by showing one belonged to a trade or guild, workwear was the companion one could count on.
Historically, every detail, every colour, every fabric was a functional and identity-giving detail that revealed its full importance with use.

Our brands, which are also factories, have all these archives, this knowledge and this understanding of French history and heritage, which they reinterpret every season, ensuring that this century-old heritage lives on.

Find out more about the history of these historic and iconic French workwear brands, along with some archive items, on the website and in our boutique, where we are lucky enough to have documents and furniture from these partner manufacturers. This furniture, with its strong history, is far more powerful than the current trend of hunting for old objects: everything you see in our shop has its own story, which we can tell!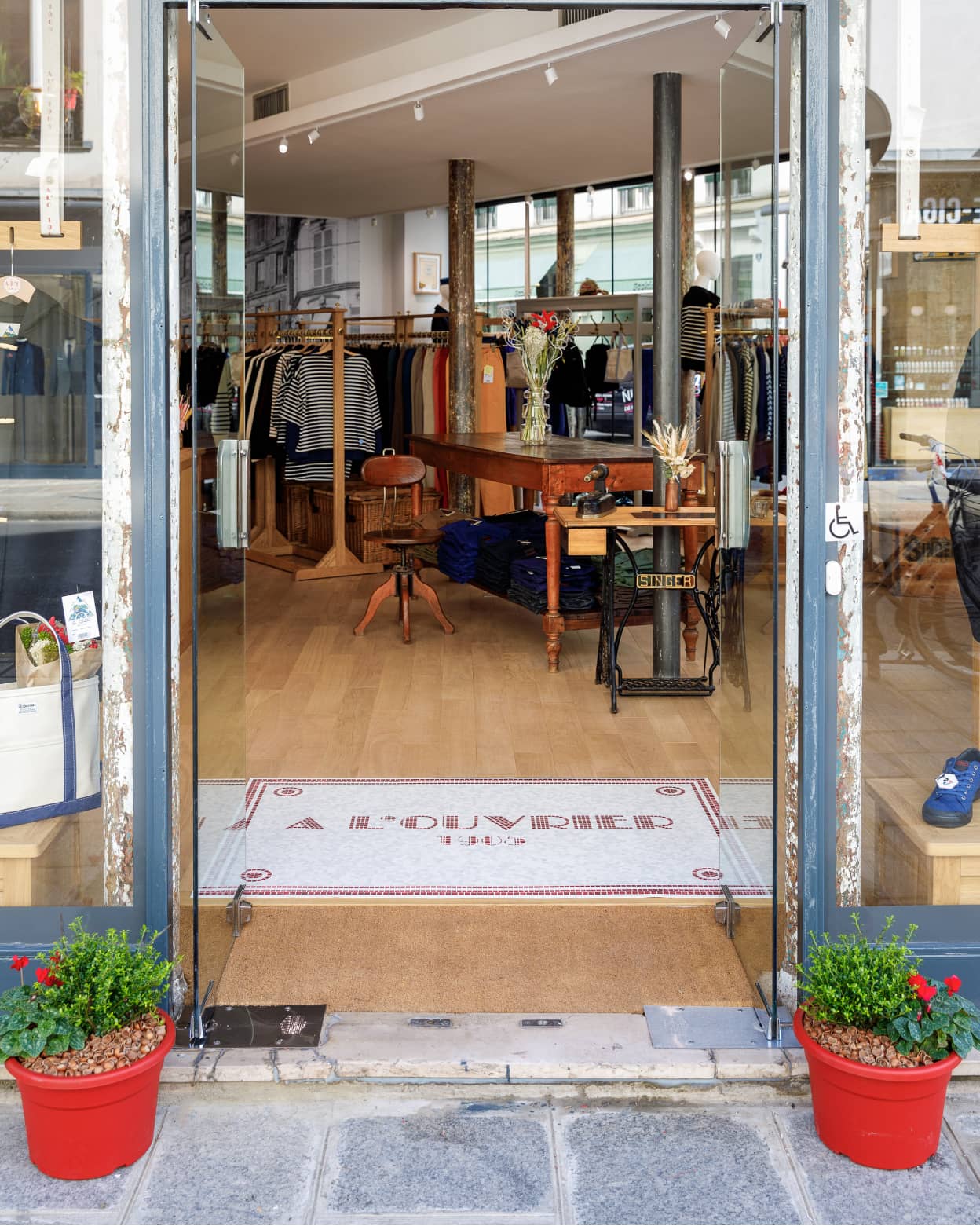 A l'Ouvrier
French workwear parisian shop founded in 1905.
Discover