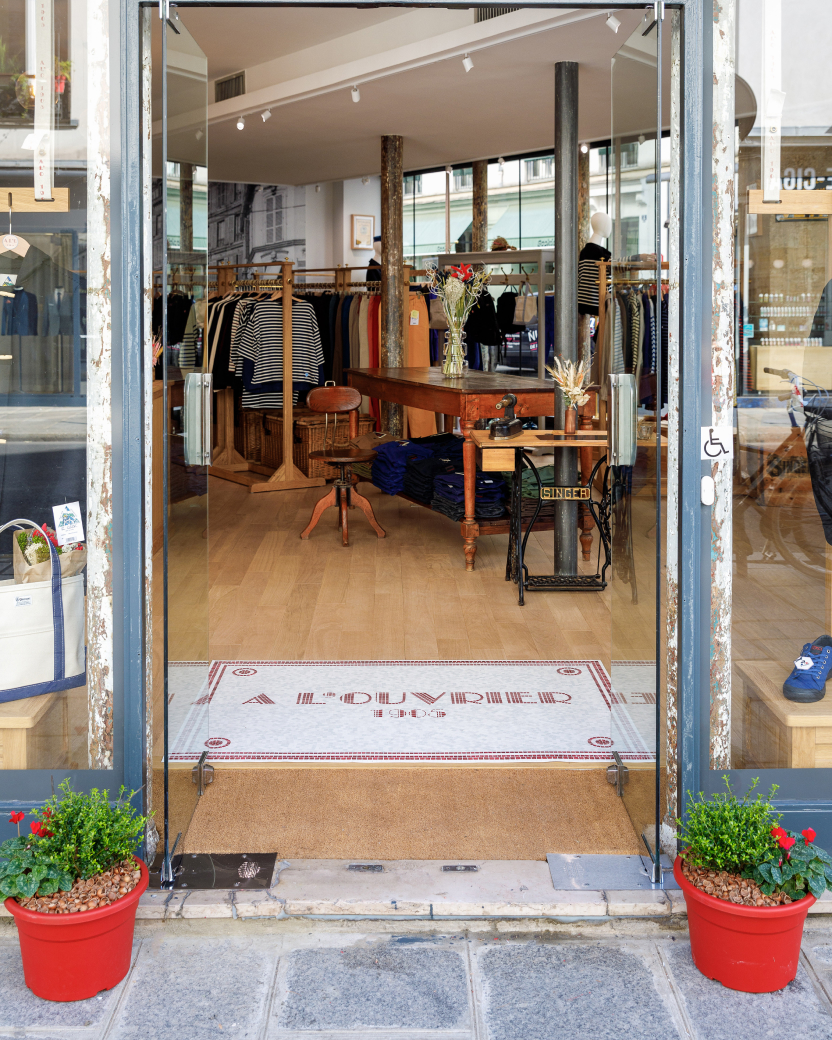 The Parisian shop for French workwear
A l'Ouvrier
founded in 1905
A l'Ouvrier is the oldest workwear brand and shop in Paris, founded in 1905 by Mr Henri HONNET on Boulevard de la Villette.
To facilitate pronunciation for our foreign customers, we have decided to name our new address A L'O (our initials) while keeping our full historical name on our products. We have been supplying clothing to Parisian and French institutions without interruption for almost 120 years.
Specialised in certain trades, the A l'Ouvrier brand has made a place for itself in the history of Parisian workwear. From the beginning, the shop made jackets and aprons in a traditional way, with only a few basic sewing machines. The buttonholes, for example, were made by hand by an expert employee.
We are now reinventing ourselves at a new address in the Marais, keeping our initials for ease of use by our international clients, while maintaining the same rigorous quality in our selections.