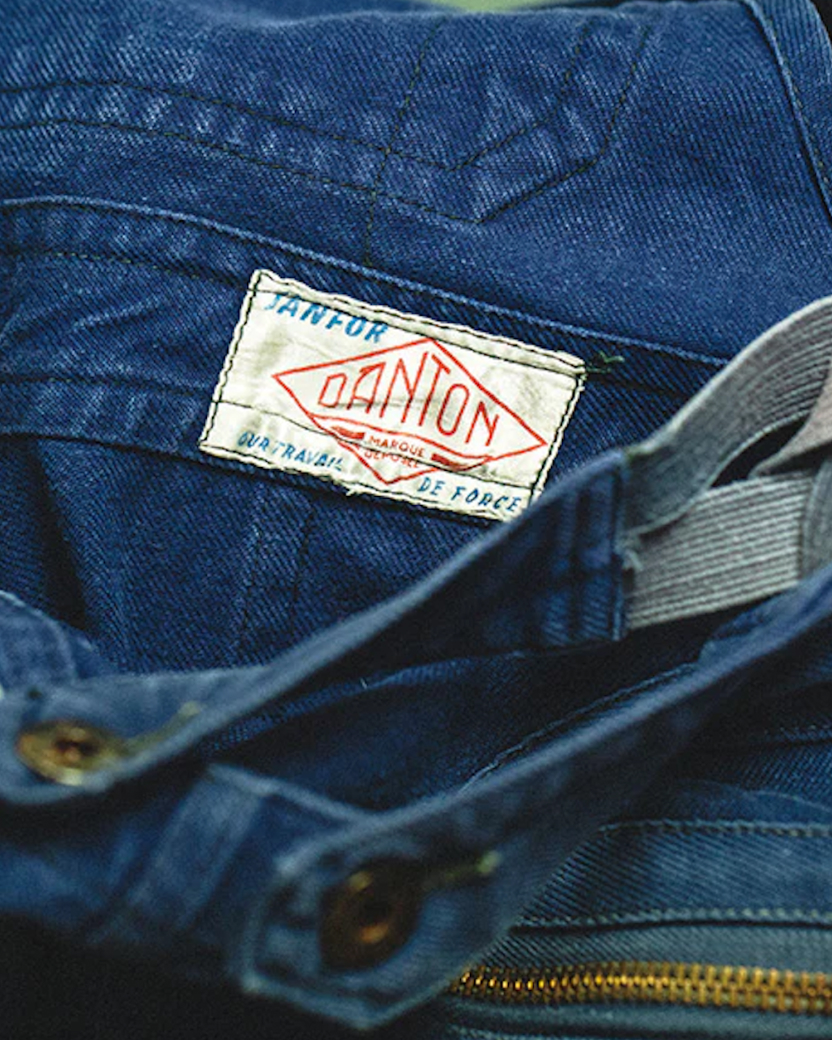 The French workwear brand, Japanese fashion inspirations.
Danton
since 1931
M.T.C. (Manufacture Textile du Centre) was founded in Chartre sur Cher by Gabriel Danton and registered in Paris in 1935. The company quickly found its identity through its famous red diamond logo.
The Paris office, located at 40 rue Croix des petits champs in the 1st arrondissement, quickly made it possible to reach the Parisian public markets, in particular the metro system, the SNCF, and the Paris City Hall.
Danton, a historic French workwear brand, has successfully developed in Japan through a more fashionable and broader collection while retaining its workwear characteristics. Its flagship piece is the reinterpreted chef's jacket, which has won over many consumers internationally.
Danton offers a whole range of workwear, through fabrics specific to French Workwear, others to Japanese Workwear, with a Japanese fit (therefore mixed).