The genuine & authentic French Pea Coat
The true Breton pea coat made since 1928 100% made in France by Le Glazik. 100% Wool.
Discover the authentic Made in France caban since 1928 by the historic brand Le Glazik. As a renowned manufacturer, Maison Le Glazik has preserved the integrity of its iconic maritime caban.
The cut, details, and fabric of this caban maintain their authenticity, making it the quintessential coat for sailors. The extra-heavy woolen melton is Le Glazik's distinctive signature, guaranteeing quality and longevity over time.
Please note that the sizes have been designed to provide ample room for wearing winter sweaters or jackets underneath. However, if you prefer a more fitted cut, you can choose a size down. Feel free to contact us for more details, specifying your chest measurement.
The caban has a body length of approximately 87 cm for size 44 and sleeve length of approximately 64/65 cm. It features a tailored collar, a double-breasted closure, raglan pockets, a closure tab with buttons under the collar, buttons adorned with a naval anchor, and a hidden button for a perfect fit. Additionally, it has two reinforced interior zippered pockets.
The water-repellent fabric is made in France and composed of 100% extra-heavy woolen melton. The satin lining is 100% polyester.
Embrace the authenticity and quality of Le Glazik's caban, a choice that reflects your commitment to sustainable and timeless fashion. Experience the legacy of maritime heritage with Le Glazik and add this essential piece to your wardrobe. Discover the enduring craftsmanship of Le Glazik and enjoy the exceptional Made in France quality that has defined the brand since 1928.
Genuine Pyrenées heavy woollen fabric.
Tailored collar.
Double-breasted peacoat.
Authentic Sailormen shank button.
Inside pocket.
Collar closing strip.
Water-repellent

woolen fabric made in France
Extra Heavy Melton 100% whool
Lining : 100% polyester
Care Instructions
Wash and iron inside out
Do not bleach
Do not tumble dry
Mild detergent only
Follow the instructions on the product label


Delivery
Standard & express shipping

The shop strives to ship products as quickly as possible. The standard delivery times are indicated when you choose the carrier. If you wish a particular date of delivery, or faster, you can request us through the contact-page.


Returns

Return requests must be made through the contact page or directly from the customer account. In case of exchange please specify size and color on the return form. Returns are accepted within 14 days from the date of delivery.


Delivery zone

Germany
Austria
Belgium
Denmark
Spain
Finland
France
Hungary
Irland
Italy
Luxembourg
Norway
Netherland
Portugal
Czech Republic
United Kingdom (Contact-us)
Sardegna
Sicily
Slovakia
Sweden
Switzerland (contact-us)
Australia
Canada
South-Korea
United-States
Hong-Kong
Japan
Singapore

The iconic sailor's pea coat
The history of the caban dates back to the 18th century when sailors of the French Royal Navy adopted this coat to protect themselves from the elements during their sea voyages. Originally, the caban was made of thick wool and had a loose-fitting design, allowing sailors to wear it over their uniforms to shield themselves from the cold and dampness.

The term "caban" itself comes from the Breton word "kaban," which means "coat." Breton sailors played a vital role in the development of the caban as they were known for their expertise in navigation and clothing suitable for maritime conditions.

The caban was designed to withstand the harsh conditions at sea. Its thick wool fabric made it warm and waterproof, while its double-breasted design and wide lapels provided protection against wind and spray. The buttons, often made of wood or metal, were frequently adorned with anchors or other maritime symbols, adding a touch of functional decoration.

Over time, the caban became a symbol of French maritime identity. Sailors proudly wore it during their expeditions, and it quickly became an essential part of the Breton sailor's uniform. Its use later spread to sailors worldwide, becoming an iconic coat in maritime fleets.

Today, the caban is still appreciated for its timeless style and functionality. It has become a staple in fashion, transcending maritime boundaries to conquer the streets of cities. The historic brand Le Glazik continues to uphold the tradition of the caban, crafting high-quality, 100% made in France models using premium materials.

The caban embodies adventure, elegance, and the close bond between man and the sea. Its history is intertwined with the brave sailors who traversed the oceans, braving storms and exploring distant horizons. By wearing a caban, you connect with this maritime heritage and embrace a piece of history that has stood the test of time.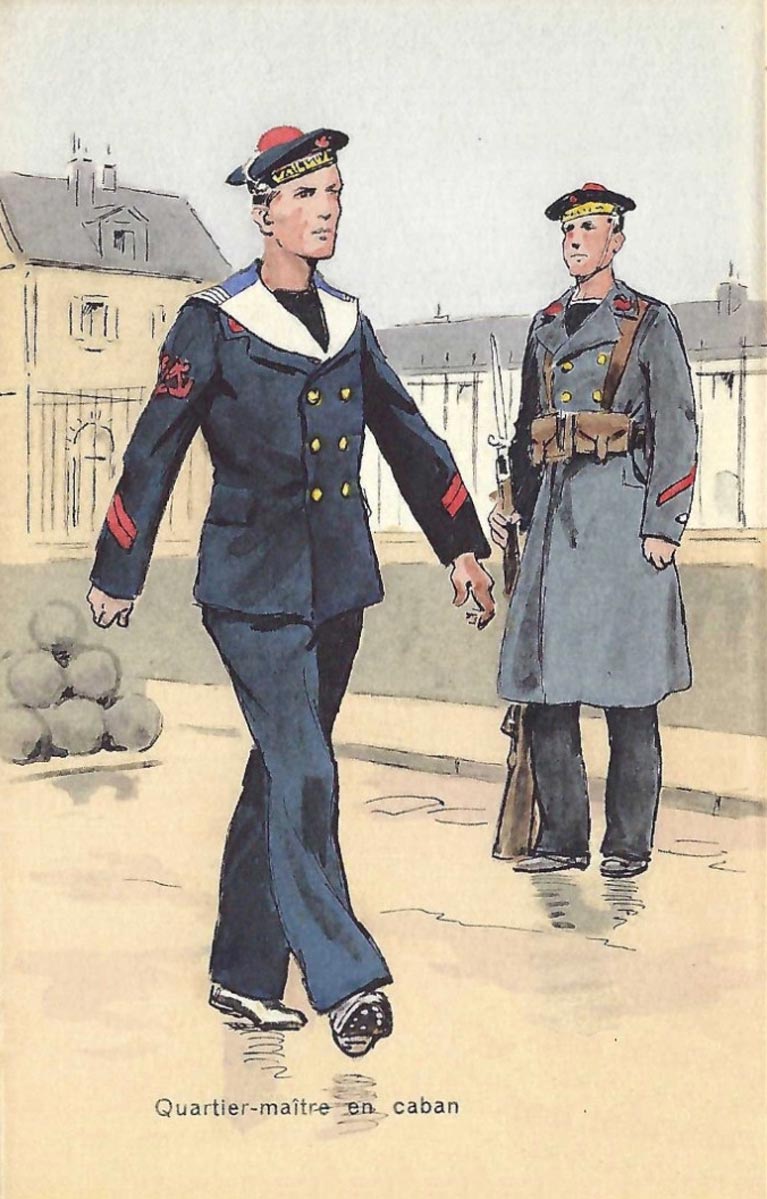 Products from the same category

To match with