Ancestral moleskin work jacket
A L'Ouvrier's historic moleskin chore jacket, once produced on the Singer sewing machine still on display in our showcase.
Discover the historic and ancestral jacket from A L'Ouvrier.
This jacket, made of moleskin, was crafted by our founder Henri Honnet and his wife on a small sewing machine in the shop.
Very distinctive with its unique French workwear-style col coltin, buttonable cuffs, and an inner pocket where our beautiful original label is placed.
Explore all the historic products from our brand in our shop, proudly 100% made in France!
Care Instructions
Wash and iron inside out
Do not bleach
Do not tumble dry
Mild detergent only
Follow the instructions on the product label


Delivery
Standard & express shipping

The shop strives to ship products as quickly as possible. The standard delivery times are indicated when you choose the carrier. If you wish a particular date of delivery, or faster, you can request us through the contact-page.


Returns

Return requests must be made through the contact page or directly from the customer account. In case of exchange please specify size and color on the return form. Returns are accepted within 14 days from the date of delivery.


Delivery zone

Germany
Austria
Belgium
Denmark
Spain
Finland
France
Hungary
Irland
Italy
Luxembourg
Norway
Netherland
Portugal
Czech Republic
United Kingdom (Contact-us)
Sardegna
Sicily
Slovakia
Sweden
Switzerland (contact-us)
Australia
Canada
South-Korea
United-States
Hong-Kong
Japan
Singapore

A L'Ouvrier moleskin chore jacket
Since its foundation in 1905, our shop proudly displays "confectionneur" on its storefront.
Indeed, Henri Honnet, and especially his wife, a seamstress, chose to personally manufacture a few pieces for select Parisian institutions seeking unique models.

Quickly, due to its success, the shop began selling industrially manufactured products like Vétra from the 1930s and Danton from the late 1940s.

However, it continued to craft specific products, which were only available in small quantities, in an artisanal manner within the boutique.
Artisanal production requires a high level of expertise and precision. It is important to note that since the beginning of the century, textile industries have automated processes such as buttonholes, which were previously complex and labor-intensive.

A l'Ouvrier, through the Honnet family, performed all these operations by hand. Despite the limited quantity produced for each model, certain specialized foreign vintage boutiques still manage to find these pieces that symbolize a century-old era and history.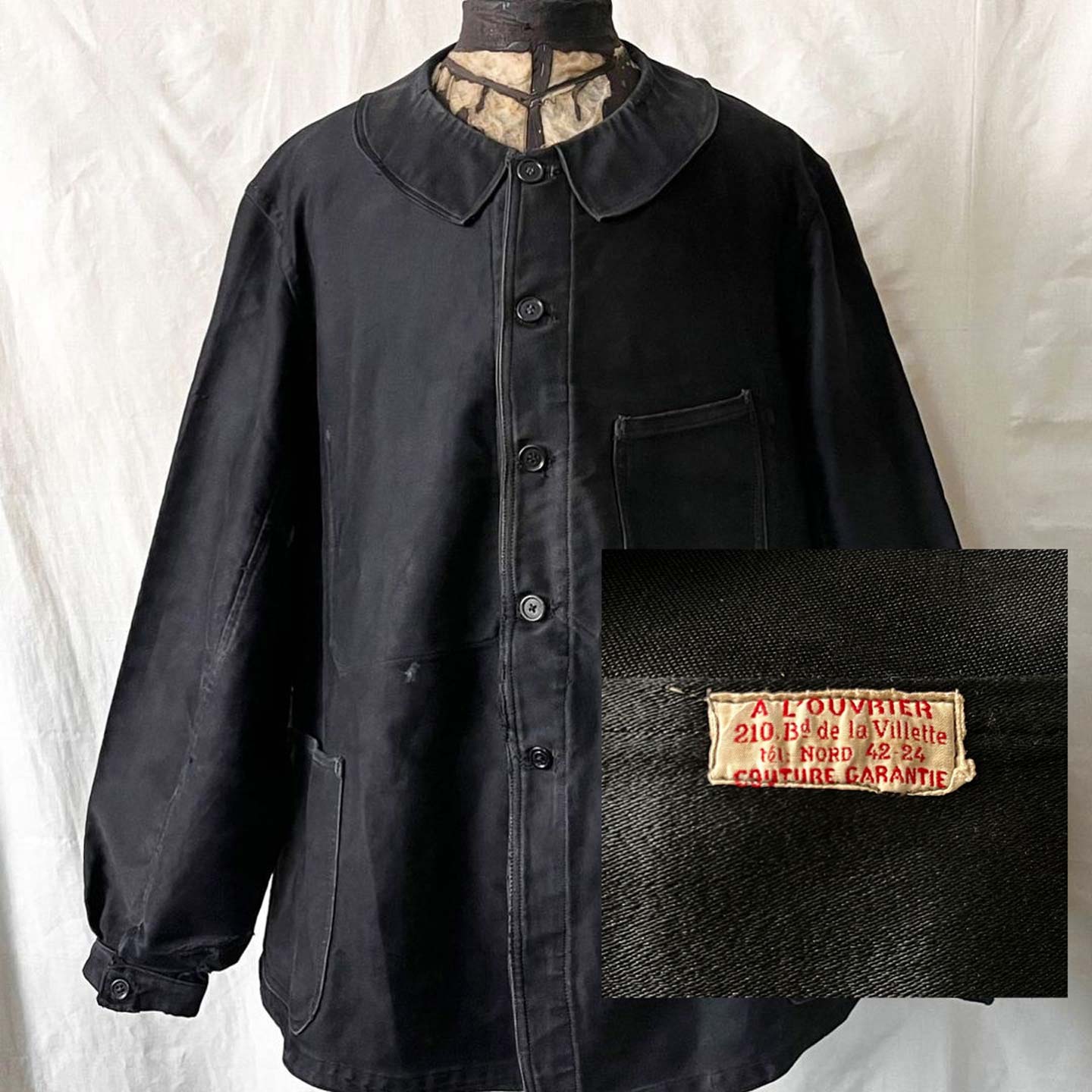 You might also like
Products from the same category

To match with