11oz Denim Cotton Twill No Collar Blouson
The 11oz Jeans no collar blouson 100% cotton no collar 
Danton - The 11oz Jeans no collar blouson, 100% cotton
Discover Danton's no collar blouson in 11oz denim. This iconic garment combines style and comfort with its 100% cotton construction.
Danton's no collar denim blouson is a timeless choice for a casual and trendy look. Its slim fit and high-quality denim texture ensure a modern and authentic appearance.
Made with meticulous attention to detail and expert craftsmanship, this blouson offers exceptional strength and durability. It will be your ideal companion for all seasons.
Versatile and easy to pair, this no collar blouson is perfect for completing your wardrobe. Whether with jeans, chinos, or a skirt, it adds a touch of casual style to any outfit.
Trust Danton to provide you with superior quality garments, combining meticulous design and comfort. Add this no collar denim blouson to your collection and express your style with elegance.
Made in Japan
Care Instructions
Wash and iron inside out
Do not bleach
Do not tumble dry
Mild detergent only
Follow the instructions on the product label


Delivery
Standard & express shipping

The shop strives to ship products as quickly as possible. The standard delivery times are indicated when you choose the carrier. If you wish a particular date of delivery, or faster, you can request us through the contact-page.


Returns

Return requests must be made through the contact page or directly from the customer account. In case of exchange please specify size and color on the return form. Returns are accepted within 14 days from the date of delivery.


Delivery zone

Germany
Austria
Belgium
Denmark
Spain
Finland
France
Hungary
Irland
Italy
Luxembourg
Norway
Netherland
Portugal
Czech Republic
United Kingdom (Contact-us)
Sardegna
Sicily
Slovakia
Sweden
Switzerland (contact-us)
Australia
Canada
South-Korea
United-States
Hong-Kong
Japan
Singapore

The iconic Denim blouson
The denim jacket, a timeless symbol of fashion, has a rich and fascinating history. Originating in the United States, this iconic garment has become a style icon worldwide.

The history of the denim jacket dates back to the mid-19th century when Levi Strauss and Jacob Davis invented durable indigo denim fabric for creating sturdy workwear. They designed the first denim jacket using this rugged fabric and reinforced the stress points with copper rivets. This innovation gave birth to jeans, which quickly gained popularity among American workers.

Over the decades, the denim jacket transcended its strictly utilitarian context to become a symbol of rebellion and style. In the 1950s, it was embraced by young rebels and bikers, symbolizing counterculture and non-conformist attitude. Icons like James Dean and Marlon Brando helped popularize the denim jacket, turning it into a symbol of youthful rebellion.

In the 1960s and 1970s, the denim jacket was adopted by the hippie movement, reflecting ideals of freedom and simplicity. It became an essential part of casual and laid-back wardrobes, symbolizing the bohemian spirit and connection with nature.

In the following decades, the denim jacket underwent variations in styles and cuts, adapting to fashion trends. Nowadays, it remains a wardrobe staple, with classic versions and more modern designs, still appreciated for its casual and versatile aesthetic.

The history of the denim jacket is a captivating illustration of fashion's evolution and its connection to culture and society. It's a garment that has traversed time and borders, maintaining its status as a timeless and iconic piece. Whether for its rich history, casual style, or rebellious character, the denim jacket continues to captivate and inspire fashion enthusiasts worldwide.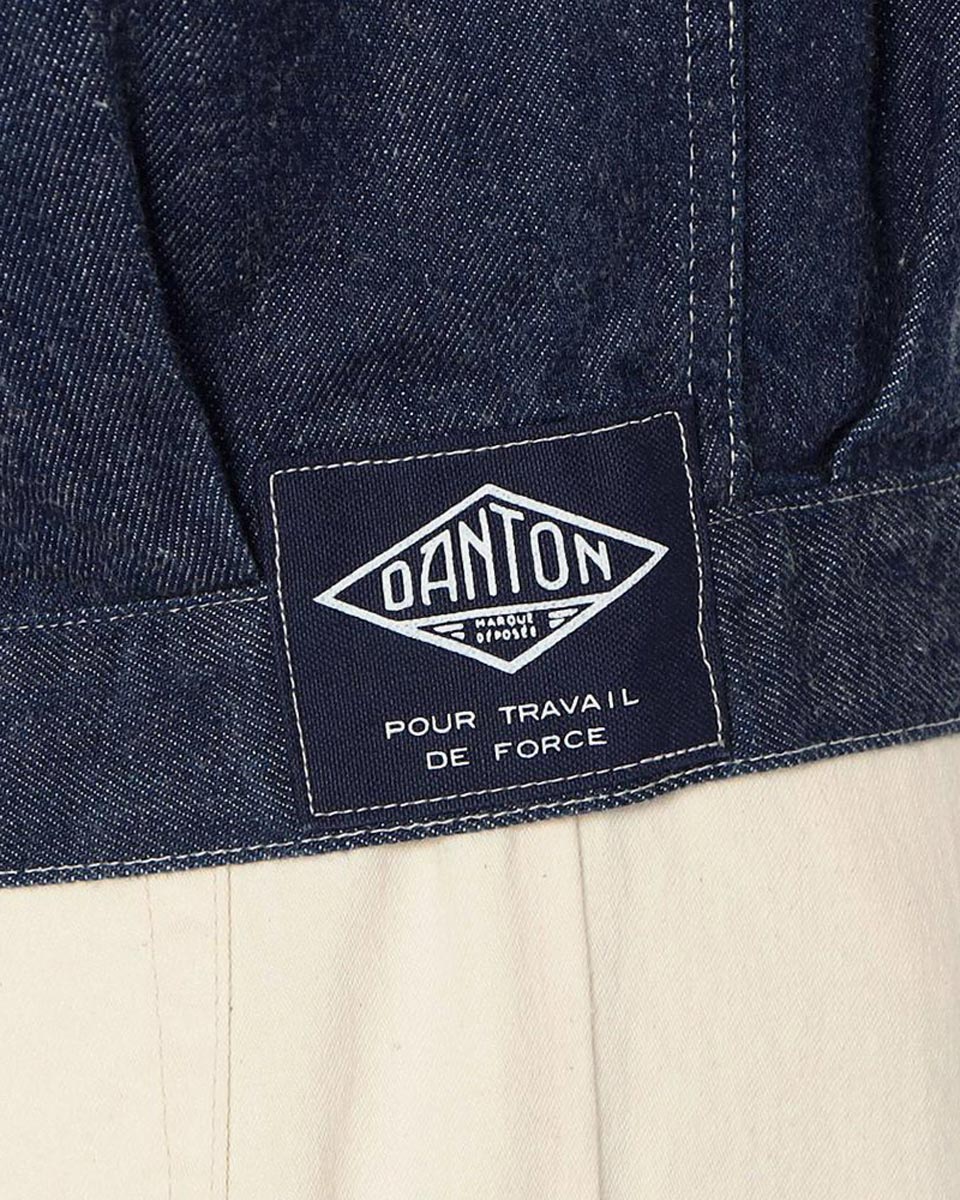 You might also like
Products from the same category

To match with